The repeaters are located 26 miles off the Southern California coast on Santa Catalina Island. From their offshore location at an elevation of 1602 feet above sea level, they have great coverage of the Southern California area and are operated 100% on solar power. The repeaters are open repeaters for all amateurs who are members, non-members, visitors and even travelers and vacationers to the Southern California area. We simply ask that they obey FCC regulations and operate courteously.
147.090 MHz (+0.600 MHz) No PL
224.420 MHz (-1.600 MHz) PL 110.9 -EchoLink Conference Server *CATALINA* Node #384712
448.900 MHz (-5.00 MHz) C4FM or Analog FM using PL110.9
927.9375 MHz (-25 MHz) DPL 311
51.86 (-0.500 MHz) 82.5 PL
Packet node on 145.050 – CARA-7, Bulletin Board – CARABB
…or:

Avalon Repeater 446.140 MHz (-) PL 110.9 Local repeater, works only in Avalon. Talk all over Avalon with just a low-power handheld! Linked to 147.090.

Costa Mesa 224.32 MHz (-) PL 151.4 -Allstar N6ACG Node 57403 and Echolink N6ACG-R Node #563200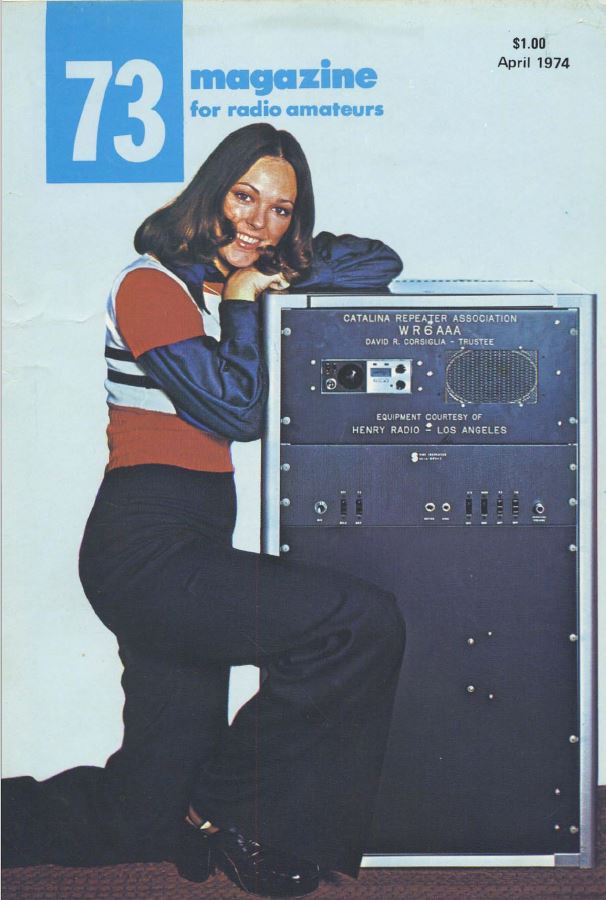 MEMBERSHIP
Join CARA or renew your membership on the Membership page. We are now set up for paying with PayPal. Instructions for joining or renewing can be found on the Membership page. Just click the button at the top of this page to go to the Membership page.
Please direct your questions to info@cara.radio
---
Another huge success at the Breakfast in the Park
By John Wolcott, KB6OVO
It was another fine morning gathering of CARA Hams and friends, this last October 14th at Bolsa Chica Park. All of the regulars were there as well as more hams, guests, friends, doggies and kids to make this such a great event.
We had quite a breakfast fare with pancakes, fruit and pastries as well as some 'home brew' delicacies. Mike Fiola, AI6AB, our illustrious Association President, was there to set up early for the breakfast and make sure things were running smoothly. Don Kovell, WA6GVI, always cooks things up to perfection. Midge Bash, W6LIK, is such a great event organizer for the gatherings; making sure everyone signed in, got their tickets for the drawings and had their fill of all the breakfast offerings. Bill Malecki, KN6SMP, brought his world-famous bacon and very tasty peanut butter cookies. Jim Williams, KB6TKA, was there with his fantastic pickling and cookies. We certainly are grateful to the group of officers and members that really make this a special time for us all.
Chris Cianci, KF6LEX, was making quite a demonstration of his Xiegu G90 radio and making some amazing contacts just from the park with what seemed such a simple and compact antenna. There were several onlookers interested in what he was up to. He was going over some of the settings on that G90 HF rig, so we understood how to better use the radio features. He also went over some HF protocols and good operating procedures. Kenny Howell, KA6CMG, was very anxious to learn and wanted to call CQ right away. Chris advised it was important to listen to some other operators calling CQ and pay attention to the exchange of information. With that experience under his belt, he could answer a few CQ calls from other hams before sending out his own CQ call. It was an excellent learning experience for all of us that were interested in HF operation.
Raffle prizes were plentiful and Milt Garb, N6MG, walked away with most of the prizes including the coveted grand prize, a new Yaesu FT-70DR HT radio. I sure wish I had his luck! Our next Breakfast in the Park will be on December 9th with kickoff at 8am at our usual meeting place, Bolsa Chica Park in Westminster. Don't miss joining us for another pancake breakfast and all that goes with it. And feel free to bring along portable radio gear and do some show and tell!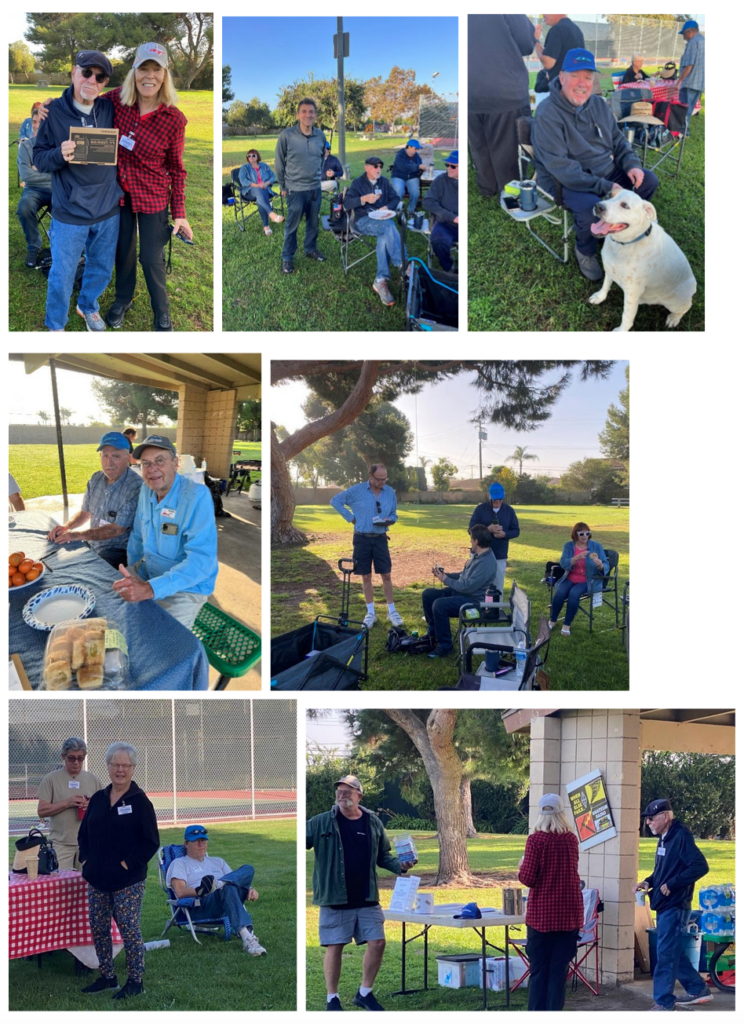 ---
---
CARA Breakfast Meeting
*************SAME LOCATION************
Bolsa Chica Park : 13660 University St, Westminster, CA 92683
2nd Saturday of even months – Next Breakfast December 9th, 2023 8am-10am
This will be our usual Bi-Monthly meeting held outdoors (Visitors & Guests welcome). Food will be served around 8am and a meeting will follow at approximately 9am.
This will be a "pancake breakfast". There will be a nominal cost to cover the cost of the food. Coffee will be provided, please bring your favorite mug or thermos. If you desire any special food, condiments, etc. please bring your own.
A link to the map is provided below.
Be prepared for gift exchange with Midge providing details.
Interesting video of climbing a 1,700 foot tower
https://www.ebaumsworld.com/videos/the-real-stairway-to-heaven/81100181/